Most people today probably won't know a video game called Elite. And why should they? It is, literally not figuratively , 30 years old. However I was lucky enough to play it on my first computer an 8088, with 20 megabytes of hard drive.
Here are some picks.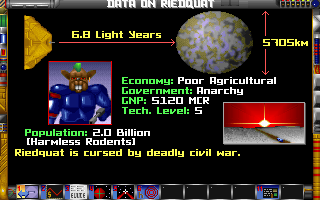 After a successful Kickstarter campaing which managed to gather almost 2 million euros, Elite got a remake!! Here is a video tribute. Embedded with the ,"The Blue Danube" waltz, by Johann Strauss, the characteristic music of Elite. Tears… tears of joy and memories.